News
Michelle Branch: 'Warner Bros. shelved my last two albums'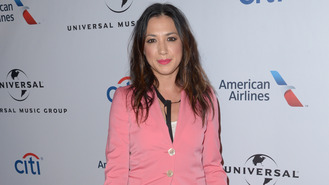 Michelle Branch's earlier attempts at a comeback were shelved by her old label Warner Bros. Records.
The singer is back with third album Hopeless Romantic, 14 years after her last record, Hotel Paper.
Michelle says her long break from the limelight wasn't intentional, it was because the record label she was signed to didn't like her new sound.
"It wasn't really a decision," she told Fault Magazine of her comeback. "I've been actively trying to release music for seven years. I turned in two albums to my old label, Warner Bros., that both got shelved. In 2014, I finally got out of my contract and immediately started writing this record. So it just happened to be this is the one that made it across the finish line."
Completing the new album, which was released on 7 April (17) through her current label Verve Records, wasn't easy though, with Michelle panicking it would never see the light of day after Verve's former boss hated her material.
Luckily her boyfriend, The Black Keys drummer Patrick Carney, convinced the 33-year-old to push ahead with the songs she had written.
"Patrick—once we got all of our frustration and immediate anger out—was like: You know what, Michelle? This record is too important for you to not make. You have to finish the project and see it through. I believe in it. Do you believe in it? And I was like: Yeah, I wanna make this record," she recalled.
"So he offered to finance the album, and I turned off my phone, didn't answer any of the label's calls, and fired my manager."
By the time they'd finished the old boss had been fired and new label head Danny Bennett loved what he heard.
Source: www.msn.com
Added automatically
631 views