News
Robbie Williams set to unleash grime side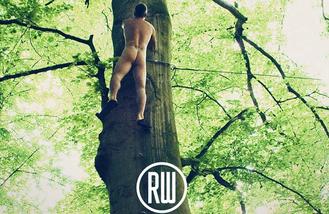 Robbie Williams is about to unleash his grime side with his Big Narstie and Dame Shirley Bassey song "coming soon".
The 43-year-old singer hit the studio with the 31-year-old rapper last year and they even got the legendary 'Big Spender' hitmaker to record her vocals on the track, and have electronic music duo Basement Jaxx on production.
Big Narstie - whose real name is Tyrone Lindo - told the Daily Star newspaper: "My album is coming soon. I got a sick song with Robbie Williams and Shirley Bassey.
"It's my type of song, welcome to the grime life. Basement Jaxx is on production I swear, it's ripe. Robbie has mega vibes."
The 'Supercharge' MC previously teased that their song will surprise fans of the 'Rock DJ' hitmaker.
He said: "It's going to shock the world. Shirley is on the track, Basement Jaxx have made it. It's mental. The song is sick."
Meanwhile, Robbie has announced a new album of songs and demos that haven't been released during his 20-year career.
The record is titled 'Under The Radar Volume 2' and is available to pre-order now.
Robbie said in the video announcement: "I was so happy with the response from 'Under The Radar Volume 1' so I'm delighted to continue the series. I'm so proud of these songs and I can't wait to share them with you."
The artwork sees the pop star climb a tree butt naked with his rear on show.
The 'Angels' singer will be posting vlogs and video updates for his fans in the run up to releasing the LP.
The album could feature a rumoured Kylie Minogue duet after the pair teamed up on 'Kids' in 2000.
Meanwhile, EDM rapper Example previously revealed he has rapped on a song for Robbie, however, he's not sure if it will make the album.
He previously said: "I rapped on it and Robbie did a half-spoken word rap thing - a bit like Underworld's 'Born Slippy'. That sort of vibe.
"I don't know if it'll ever come out. It's just one of those great things to have been in the studio with Robbie Williams, because he's such an icon."
Source: www.msn.com
Added automatically
607 views