News
Simon Webbe announces new LP Smile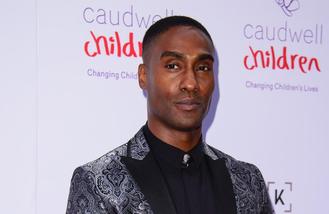 Simon Webbe has announced new solo album 'Smile'.
The Blue star hasn't released as record in 10 years, since 2006's 'Grace', and has revealed the inspiration for his third outing is the fact people don't smile enough and have regular human contact because of smartphones and technology.
He explained: "The album is called 'Smile' because not a lot of people are smiling these days.
"Everybody's too busy using their phones to connect, nobody's really connecting anymore. For me, I just wanted to put a title out there that was self-explanatory and will hit home."
The track features lead single 'Nothing Without You', which the 39-year-old hunk serenaded his now-fiancé, Ayshen Kemal, with during his proposal in February.
Speaking about his return to the music and how he has developed as an artist, he said: "To be honest I didn't realise that much time had passed because I've still been going out there and doing a lot of gigs abroad.
Because I've had so much time out of the game, I've got so much more to say now. I needed to evolve as an artist and I needed to close a chapter, and that's what I've done with this album."
'Nothing Without You' is released on Wednesday (12.07.17) and the full record drops on August 25.
The track-listing for 'Smile' is as follows:
1.'Nothing Without You'
2.'Flashback'
3.'Jigsaw'
4.'Love Your Woman'
5.'First To The Last Kiss'
6.'Please Don't Let Me Go'
7.'Gotta Get Close To You'
8.'Don't Make Me Dance On My Own'
9.'More Than Perfect'
10.'One Last Time'
11.'Never Mind'
12.'Smile'
Source: www.msn.com
Added automatically
713 views