News
Charlie Puth threatened to pull See You Again from film soundtrack over video snub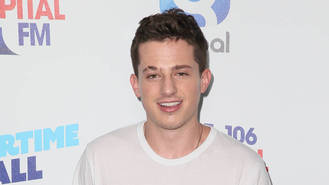 Charlie Puth threatened to pull his hit See You Again from the Furious 7 soundtrack if he wasn't included in the song's video.
The promo dethroned Psy's Gangnam Style as the most-watched video on YouTube on Monday (10Jul17), and now Puth tells Billboard he had to fight to be a part of it.
Furious 7 movie executives commissioned rapper Wiz Khalifa to come up with a song for the film and he worked with Puth and DJ Frank E to create the hit.
The studio chiefs loved the emotionally-charged track, which would serve as a tribute to the late Paul Walker at the end of the movie, but they didn't want a young unknown to even sing on it - even though Puth co-wrote it.
"I wasn't supposed to be in the video and I wasn't supposed to be on the song," he tells the outlet. "I was only supposed to be a writer on the song. I was a brand new artist, I wasn't cool enough to be part of the franchise yet, I wasn't big enough, but I proved everybody who was close-minded wrong. Everyone on my record label stuck beside me and my management.
"I'll never forget I ended up calling them from around this big conference table on the phone, and they were explaining the reasons why it was going to be sung by this artist and blah, blah blah... I said, 'That's great. Your movie comes out in a week and I'm not gonna give you the song'. And I hung up the phone and when I said that miraculously I was in the music video."
All grudges were set aside when the video and song became massive hits - with almost three billion views on YouTube - and Charlie insists he's "actually really good friends" with some of the people who tried to keep him off the track.
"I've worked on projects with them since then and everything is all good now but, you know, I had to prove myself."
Source: www.msn.com
Added automatically
633 views