News
Lady Gaga donates $1 million to help hurricane and earthquake victims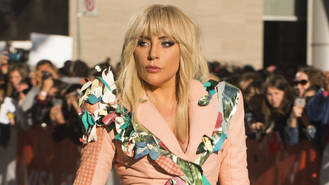 Lady Gaga has donated $1 million (£750,000) to help those affected by recent natural disasters.
The Perfect Illusion singer took to Twitter on Saturday (30Sep17) to share that she has decided to dig deep into her pockets and help out those who have been affected by the recent hurricanes and earthquake.
While Gaga noted that she has been praying for people impacted by the natural disasters, she also wanted to give a generous donation to help get them back on their feet.
"While praying every day, I'm also donating $1Mil to relief efforts for Hurricanes Harvey, Irma, Jose, Maria and the Mexico City earthquake," she tweeted.
The 31-year-old singer isn't the only celebrity to give generously in the wake of the disasters, as Jennifer Lopez has donated $1 million to help the people affected by Hurricane Maria, which swept through Puerto Rico.
The On the Floor singer, alongside her ex-husband Marc Anthony, have also launched the Somos Una Voz (We're Once Voice) initiative, teaming up with several other celebrities, including Ed Sheeran, Jada Pinkett Smith, and Pitbull, to raise money and collect supplies for the island's most needy people.
JAY-Z's was another A-lister to help with a rescue fund. Executives at the music mogul's streaming service Tidal have teamed up with stars, including Fat Joe and Romeo Santos, to fly a cargo plane filled with supplies to the heart of storm-stricken Puerto Rico. The rapper also auctioned off signed clothing to aid victims of the hurricanes in North America and the Caribbean.
And Ricky Martin donated $100,000 (£74,000) to a crowdfunding campaign he launched to benefit the victims in his native Puerto Rico before asking his fans to add to his donation, which they have done in droves, giving over $1.6 million (£1.2 million) to the fund.
Source: www.msn.com
Added automatically
485 views