News
Usher to oversee international talent event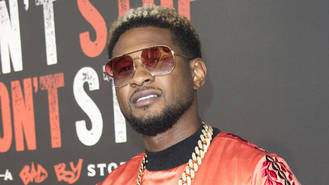 Usher has been named the creative director and head judge of a new crowd-sourced talent competition.
The eight-time Grammy Award winner will oversee global talent search MEGASTAR, which offers international wannabes the chance to win $1 million (GBP750,000).
He'll also serve as a mentor to contestants.
"What's great about MEGASTAR is that it empowers both the Performers and the Fans," the Yeah! singer writes in a statement announcing the new venture. "It provides talented people a free platform where they can get global exposure without the traditional gatekeepers.
"It also puts the power in the hands of fans to express opinions and make decisions more than ever before. The mobile competition will also give people with many different types of talent a chance to win a life-changing grand prize. I am excited to help curate some of the best talent that we have not yet seen and bring them to the worldwide stage."
"We are absolutely delighted to have Usher invested in both the product and the outcome of MEGASTAR," project director and co-founder of MEGASTAR Dion Sullivan adds. "His career spans over 24 years already, and he has inspired so many artists. He has so much experience, training and industry knowledge to impart on our performers and his insights are invaluable to singers, dancers and performers in general."
A spokesman for the initiative explains the concept of the project, stating: "The Fans call the shots, share their voice and decide who should be the next MEGASTAR via voting on the MEGASTAR App, which is available to download for free.
"Our first worldwide competition is live and now open to audition submissions from residents of the U.S., Canada, Australia, Great Britain, South Africa, and New Zealand."
The project will be a welcome distraction for Usher, who is currently embroiled in a legal battle involving multiple women accusing him of passing on a sexually transmitted disease.
Source: www.msn.com
Added automatically
515 views