News
Russian ballet dancer blames 'cancel culture' for the death of British choreographer Liam Scarlett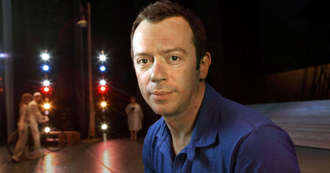 A Russian ballet dancer has blamed cancel culture for the death of British choreographer, Liam Scarlett, who was facing new allegations of "inappropriate behaviour".
Scarlett died at the age of 35 on Saturday.
His position with The Royal Ballet ended last year, when the Royal Opera House, which is home to the Royal Ballet Company, said that an independent investigation into Scarlett had concluded.
There "were no matters to pursue in relation to alleged contact with students of The Royal Ballet School", it said.
But further performances of Scarlett's production of Frankenstein were axed by the Royal Danish Theatre on Saturday over alleged misconduct towards several members of staff during rehearsals in 2018 and 2019, The Times reported.
Now Russian ballet star Alexei Ratmansky, American Ballet Theatre's artist in residence, has claimed directors feared reprisals for running Scarlett's shows.
Writing on Facebook Mr Ratmansky said: "I am shocked by the news of Liam Scarlett's suicide. What a tragic loss of a rare choreographic talent.
"How many amazing ballets he could have created yet!
"After allegations of inappropriate behavior less than two years ago, companies that he worked for removed his ballets from the rep and canceled all his future contracts.
"I did hear one director saying: "I can't program his ballets, I'll be eaten alive".
"Liam knew he has no future as a choreographer. That killed him.
"It should not have happened. This cancel culture is killing, it is too much!"
He added: "How is it possible that the whole ballet world, all of us, turned our backs on such an amazing talent, forcing him to die so young?"
The cause of Scarlett's death has not been confirmed.
Scarlett joined the Royal Ballet Company in 2006 and retired from dancing in 2012 to focus on choreography.
Source: msn.com
Added automatically
319 views