News
BBC HQ wing to be named after Peel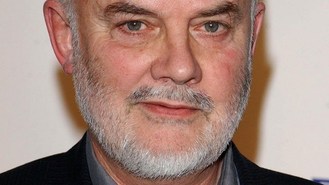 The BBC is to name a wing of the newly refurbished Broadcasting House after pioneering DJ John Peel.
The section of the central London building, currently known as the Egton Wing, was built on the site of Egton House which was home to Radio 1 for around a decade.
Peel, who died in 2004, was one of the station's original DJs at its 1967 launch and was still broadcasting on it up to his death.
BBC director-general Mark Thompson said: "John was one of the BBC's great radio talents, broadcasting regularly on Radio 1 from its launch in 1967.
"With a reputation for being in the vanguard, he was widely recognised as a champion of new music, supporting punk, reggae and hip-hop before they went mainstream. Well known to our global audiences through his work on the World Service, he later won over a whole new legion of fans with Home Truths on Radio 4.
"John's death in 2004 was sudden and shocking, especially for those of us who had grown up with him. However, his legacy lives on today not just in the UK, but around the world.
"He was a great ambassador for the BBC, and as we move into the BBC's iconic new home at Broadcasting House, the Peel Wing will be a fitting tribute to a man who personified so much of what the BBC stands for - quality, creativity and innovation."
Peel kicked off his career on pirate stations before moving to the BBC. His shows, including the Peel Sessions, helped bring bands including The Undertones, The Smiths, Nirvana and The Fall to a wider audience. He was also an early champion of The Faces and famously appeared on Top Of The Pops with the band while he pretended to play the mandolin on Maggie May.
Source: music.uk.msn.com
Added automatically
1017 views