News
Shaw condemns Cowell domination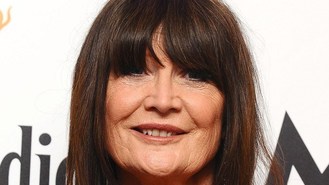 Sandie Shaw has complained that the music industry is dominated by "Simon Cowell-type stuff" with the artists as "mere puppets".
The 60s singer also told the Culture, Media and Sport select committee that some of the best music is going unheard because artists who do not have the kind of privileged background enjoyed by Mumford And Sons are struggling to make it.
Sandie, 66, who had a huge hit with (There's) Always Something There To Remind Me, hit out at banks and record companies for not doing enough for musicians from poorer backgrounds. Her comments come after chart-topping folk band Mumford And Sons, who went to fee-paying schools, have had huge success in the US.
The singer said: "Finance is the biggest barrier for emerging artists. At the moment, unless you're Mumford And Sons and come from a public school and have a rich family that can support you, you're on the dole and you're trying to work and by the time you get a sniff of a record contract you just grab anything that they might offer you."
Sandie, who won the Eurovision Song Contest in 1967 with Puppet On A String, said emerging artists needed help so they could negotiate on "fair grounds with record companies".
"Banks do not lend money to creators ... and they don't know how ... they know nothing about creators," she said.
Sandie told MPs: "So many artists are disadvantaged. They cannot start because of their background and the best music comes from those in challenging backgrounds, it comes from Glasgow, Manchester, Essex, it comes from places and people that are really struggling to make some meaning out of their existence.
"So all we're getting is a load of Simon Cowell-type stuff that is being paid for and owned by people and the artists are just mere puppets."
When an MP asked Sandie about Oscar-winning singer Adele, who is from a working class background and complained about paying 50 per cent tax in a magazine interview, she said: "She's a great ambassador for British music. We should support Adele. We shouldn't be attacking her."
Source: music.uk.msn.com
Added automatically
1053 views