News
Brown: Public give me a bad rap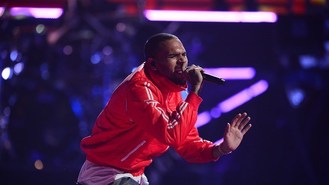 Chris Brown has admitted he doesn't understand why the public judge him more harshly than other rappers such as Jay Z.
The Don't Wake Me Up singer said Jay Z, who pleaded guilty to stabbing a record producer in 1999, seems to have a "pass" for his past, whereas fans can't forget his assault of ex-girlfriend Rihanna.
"No disrespect, because I'm a fan, but nobody brings up the fact that he stabbed somebody and sold drugs. He gets a pass," the 24-year-old told Jet magazine.
Jay Z, whose real name is Shawn Carter, admitted attacking rival record producer Lance 'Un' Rivera at New York's Kit Kat club in December 1999. He later said in a statement: "I have accepted responsibility for my actions as well as the actions of others who were involved in a dispute with Lance Rivera at the Kit Kat Club in December 1999."
Chris, who had to cancel some tour dates after suffering a seizure in August, said he has been trying to make amends for his past.
"You have to go through the struggle before you can get to the good part," he said.
"I don't try to lash out at people or be as mad or impulsive as I used to be. I got to the point where it's only so much you can take from the master, you feel me? I've taken my fair share of lashings."
The singer, who has hinted that his sixth album X may be his last, added: " I try to grasp the concept of being a normal guy sometimes. But when you start singing professionally at 14, 15... I'm only 24, but I'm starting to feel old. I'm just trying to be my age and move with the time."
Source: music.uk.msn.com
Added automatically
1085 views