News
Jury to decide in Jackson lawsuit.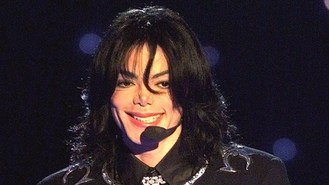 A negligence lawsuit by Michael Jackson's mother against his concert promoter is in the hands of a jury after a final plea by a Jackson lawyer to punish the company he portrayed as a heartless, money-making machine.
In his argument, attorney Brian Panish, who represents Katherine Jackson, urged the six women and six men on the jury to find that defendant AEG Live LLC and Jackson shared responsibility for hiring Dr Conrad Murray, the physician who treated the superstar before his death.
Earlier this week, a lawyer for AEG Live suggested the promoter was pressured by Jackson to hire Murray as his personal physician, and was deceived when Jackson and Murray hid the fact that the singer was receiving nightly doses of the anesthetic propofol in his bedroom.
The drug is intended for use during operations at hospitals.
Murray was convicted in 2011 of involuntary manslaughter after giving Jackson an overdose of propofol as a sleep aid as Jackson fought chronic insomnia. Murray is in prison.
Jurors were led out of the courtroom by 10 armed sheriff's deputies assigned to guard them during deliberations. They spent two hours behind closed doors and then retired for the day.
Panish used his rebuttal argument to urge the jury to find that AEG hired Murray without considering whether he was fit for the job. AEG lawyers say it was Jackson who hired the doctor.
In his speech to jurors, Panish suggested they might decide there was shared negligence in hiring Murray.
"Think of a bicycle built for two," he said. "Both can cause the harm."
He did not blame Jackson for seeking propofol and instead cited AEG for hiring the doctor who gave it to him.
"Propofol might not be the best idea," Panish said. "But if you have a competent doctor, you're not going to die."
Panish claimed that AEG executives such as CEO Randy Phillips and co-CEO Paul Gongaware disdained Jackson and reminded jurors of an email in which an AEG attorney referred to Jackson as "the freak."
"They're a money-making machine," Panish said. "All they care about is how much money is this freak going to make for them.
"It's not right, ladies and gentlemen," Panish said. "It would not be right to allow Gongaware and Phillips to skate down the street and click their champagne glasses at AEG Live."
Both executives were initially named as defendants but were dismissed from the case during the trial.
Panish showed jurors details of a contract that was drafted by AEG Live but only signed by Murray. He said it proved that AEG wanted to control the doctor.
The plaintiff's last argument came a day after AEG Live attorney Marvin Putnam told jurors that Jackson was the architect of his own demise and no one else can be blamed. Putnam said Jackson insisted on hiring the cardiologist, despite objections from AEG Live.
The company told Jackson there were great doctors in London but the singer would not be deterred, Putnam said.
"It was his money and he certainly wasn't going to take no for an answer," he said.
Putnam showed brief excerpts from the This Is It documentary to show that Jackson appeared in top form just 12 hours before he died.
"AEG Live did not have a crystal ball," he said. "Dr Murray and Mr Jackson fooled everyone. They want to blame AEG for something no one saw."
Source: music.uk.msn.com
Added automatically
1176 views