News
Lea Michele: Music is my therapy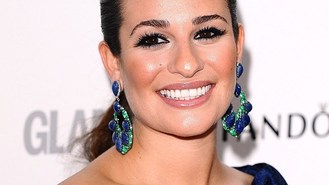 Lea Michele has revealed working on her album helped her cope with the grief of losing Cory Monteith.
The Glee star poured out her emotions in the lyrics in If You Say So, which was recorded weeks after the death of her TV co-star and real-life boyfriend last July.
"Listening to it, it's therapeutic and difficult. It will always represent the most devastating thing that's every happened to me in my whole life. But at the same time, music is therapy," she told Billboard.
The 27-year-old continued: "It's been therapy for me in the entire grieving process and in my entire life. Music has just been so important and so helpful to me this whole year."
Lea's debut album Louder, which will be released in the UK on March 17, opens with Cannonball, written by Sia, and closes with If You Say So.
"It was important to me that the album began with Cannonball and ended with If You Say So. I have to acknowledge what I've been through this year," she admitted.
"These are the two sides of my life right now - the grief, but also the search for strength and hope. I really wanted those two songs to bookend the album. Really let everyone know where I'm at."
Lea - who will reprise her role as Glee's Rachel Berry in the show's sixth and final season - revealed she would like to make a "happier" follow-up album in the near future.
"I'm definitely thinking about a second album. I'm already thinking about what I want it to sound like, what I want it to look like," she said.
"I don't know what's next for me in my life. But I can't wait. I plan on it being very happy, very bright. Maybe not as dark," she added.
Source: music.uk.msn.com
Added automatically
955 views