News
Jessie J writes song about fame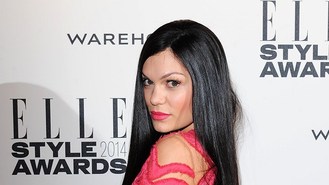 Jessie J has unveiled a new song about the pressures of fame.
The British singer revealed the track, You Don't Know Me, is about coping with life in the spotlight and the feeling that she has to be perfect all the time, reported the Daily Mail.
Speaking before she sang at Rockwood Music Hall in New York, Jessie explained: "Please forgive me if I get this wrong, I've never sung it before. It's called... well I don't really know. No, it's called you don't really know me. And it's really honest about how I felt in the last year.
"Fame makes you feel like you have to be happy all the time and people want you to be perfect all the time and sometimes you don't want to take a photo with someone, sometimes you don't want to have a conversation with someone and that's not about being mean, that's about being human."
The Nobody's Perfect singer - who wrote the song just two days before the live show - continued: "And that's the biggest thing that I struggle with that sometimes people need something from me that I don't have to give and I pretend sometimes that I am OK when I'm not and it makes me feel like I'm going mad and so I wrote this song called You Don't Really Know Me.
"And now I really need to get it right because after that introduction if I don't... f***ing hell."
Jessie, 25, performed several other tracks at the gig, including Domino and Wild.
Source: music.uk.msn.com
Added by AutoAdmin
587 views