News
British music achieves 13% of global sales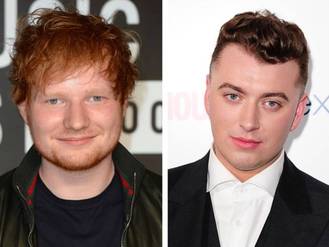 Ed Sheeran and Sam Smith have contributed to "truly outstanding" British music sales in 2014 which achieved the highest market share in five years.
British music amounted to a 13.7 per cent share of global music album sales in 2014, which is roughly one in seven albums sold worldwide.
The money made by British artists mounted up to around £1.8 billion ($2.75 billion) according to the British Phonographic Industry Music Market 2015 yearbook.
Half of the top-selling 10 global musicians of the year were British, including Smith, Sheeran, boyband One Direction, indie rockers Coldplay and veterans Pink Floyd. Scottish-born Aussie rocker AC/DC also made the top ten.
British acts also dominated the UK market, accounting for 53.5 per cent of album sales and cornering the entire Top 10 Official Artist Albums Chart.
The data published by BPI also reveals that streaming doubled in 2014, while compilation album sales rose for a third successive year.
BPI chief executive Geoff Taylor said the figures were "truly outstanding" and hailed music as a "tremendous exports success story for the UK".
"All around the world, fans are listening to the records we produce, supporting not only our balance of trade but a positive image for Britain overseas," he said.
Secretary of State for Business, Innovation and Skills Sajid Javid, said: "The popularity of British music at home and abroad is, appropriately, only going in 'One Direction'. These record figures are fantastic news and show the enormous demand for UK music all around the world."
Source: www.msn.com
Added automatically
717 views