News
Jessie J performed against her doctors advice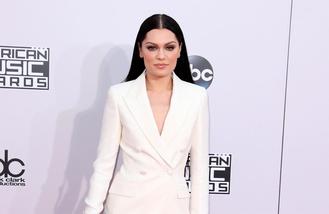 Jessie J returned to the stage on Sunday (05.07.15), despite doctors advising her not to.
The 27-year-old singer had two operations last week for an undisclosed condition, but didn't miss her set at New Look Wireless Festival in London's Finsbury Park, where she confessed she was still feeling terrified about her illness, having only been released from hospital two days earlier.
She said: "Some of you may know and some of you may not know, I came out of hospital two days ago after two operations last week and the fear is unbelievable.
"I didn't think I was gonna make it today and I have been told not to be here, but ain't nobody got time for that. I can't miss shows in London."
However, the 'Domino' hitmaker admitted her recent hospitalisation was impacting on her performance.
Following a performance of 'Sweet Talker', she told crowds: "You know what? I swear anaesthetic makes your body lose all sense of rhythm."
The performance comes just a week after Jessie - who cancelled a string of Australian tour dates in March due to her illness - confessed she was "in a lot of pain" while working with doctors.
Writing on Instagram, she said: "I have seen a lot of "How are you today" comments... How am I.... *Looks up sighs and has to be honest* I am not ok... I am in a lot of pain. But I'm working on it with the doctors. We all have our moments and one of mine is now. Being human sucks when you are non stop and your body says NOPE not right now. Unexpected but I'm here trying my best to not let it win (sic)."
Source: www.msn.com
Added automatically
658 views