News
Phil Rudd arrest: Former AC/DC drummer re-arrested in New Zealand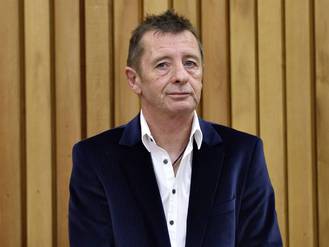 The former AC/DC drummer Phil Rudd has been rearrested in New Zealand just 10 days after being sentenced for charges of drug possession and threatening to kill.
The 61-year-old's lawyer, Craig Tuck, has confirmed that Rudd has been arrested again and will appear in court on Monday.
Tuck told AFP news agency: "All I can say is he has been arrested and will be appearing on Monday at 10:00 (22:00 GMT Sunday) in the Tauranga District Court."
He gave no further details adding: "That's all I can say for now and that's all I am telling everyone who is calling."
Less than two weeks ago Rudd was sentenced to eight months in home detention for threatening to have an ex-employee "taken out" and for possession of marijuana and methamphetamine.
Judge Thomas Ingram said that home detention was the most appropriate punishment for Rudd during which he will be electronically monitored and go straight to jail if any traces of drugs or alcohol are found in his system.
During his sentencing on 8 July, the judge said: "If anyone should understand the consequences [of drug use], it should be you."
"The only ones who can truly understand a rock-star lifestyle are those who've lived it."
Rudd's conviction means that he was absent from rock band AC/DC's current world tour. The band are set to  play in Stockholm, Sweden on Sunday.
Source: www.msn.com
Added automatically
710 views