News
Spectre movie: Radiohead give away unused James Bond theme song for free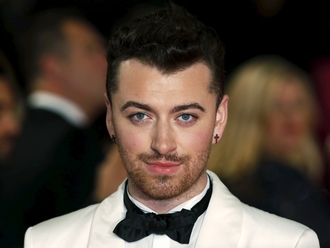 An unused theme song for the James Bond film Spectre by veteran English rock band Radiohead has been offered for free to fans. The surprise announcement was made on Christmas Day.
The song was released on audio distribution service SoundCloud. Radiohead lead singer Thom Yorke said the band was asked to write a song for Spectre — the latest instalment in the James Bond film series — last year, but that "it didn't work out".
Sam Smith's Writing's On The Wall was eventually chosen as the film's title theme in September 2015. Radiohead did not elaborate on why their song, titled Spectre, was overlooked.
"Last year, we were asked to write a tune for Bond movie Spectre," Yorke wrote on Twitter. "It didn't work out but became something of our own which we love very much. As the year closes, we thought you might like to hear it. Merry Christmas. May the force be with you."
Writing's On The Wall
The release of the song has raised anticipation among fans for Radiohead's ninth studio album. The band's last effort, The King Of Limbs, was nominated for a Grammy award in 2011. Smith's Writing's On The Wall made history by becoming the first Bond theme to reach number one in the UK Singles Chart, but received a mixed reception from critics.
The Guardian's Alex Petridis unflatteringly compared the song to an "X-Factor ballad". "Perhaps there's something telling about Smith's boast that it took him 20 minutes to write: the result feels less like a Bond theme song than a latterday pop ballad — the kind of thing that X-Factor contestants have a crack at — with big strings and 007 references bolted on," he wrote in September.
"It may well be commercially buoyed by Smith's ongoing success in the same way that Adele's fame impacted on Skyfall, but the chances of it joining the pantheon of Bond themes that anyone with even a passing interest in pop music can hum seem pretty slender."
Source: www.msn.com
Added automatically
765 views