News
Snoop Dogg taught Dinah Jane Hansen basketball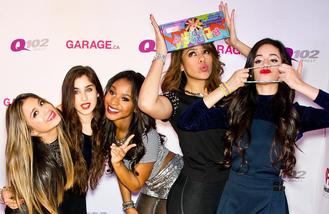 Fifth Harmony star Dinah Jane Hansen was taught how to play basketball by Snoop Dogg.
The 18-year-old singer has revealed she considers herself to be "pretty good friends" with the 44-year-old rapper after bonding with him during a recent celebrity basketball game where he taught her how to play the sport.
She exclusively told BANG Showbiz: "I've met Snoop Dogg a couple of times, I'd say we're pretty good friends. I went to this BET Awards thing and we were playing celebrity basketball, and Snoop Dogg was on my team. I was really, really shy because I've never really hung out with that many celebrities in one area but Snoop Dogg was the first one that approached me - and I don't play basketball - but he approached me and was like, 'What's up home girl?!' just trying to make me comfortable. He just started showing me how to play. And I was like, 'So how do you do a lay-up? How do you bounce the ball?' I was so confused."
However, the 'Worth It' hitmaker also took the time to get to know another of her favourite stars, Chris Brown, during the game, even though she had to keep her "fan girl" under control.
She explained: "And then Chris Brown was on my team too and I was crying, low-key, I really was dying, although I give myself some credit for controlling my fan girl, because if the fan girl came out, ooh I would have been on the side of the court the whole time."
Source: www.msn.com
Added automatically
687 views