News
Blake Shelton: I'm so connected to my new album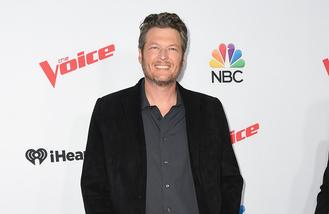 Blake Shelton is "laying it out there" with his upcoming new album.
The 39-year-old singer has had an eventful few months, following his split from Miranda Lambert and new relationship with Gwen Stefani, but is using his personal life drama to inspire music for his record.
He explained: "I'm doing what I'm supposed to do, and that's put all I've gone through and put it into music, and I never felt more connected to a record before.
"When people hear this record, they may not know what happened to me, but they're gonna know how I felt about it. And that's exciting for me, to just lay it out there for people."
Blake used his songwriting as a method of coping with the changes in his life and, as a result, has a wealth of material for the album.
He added to Country Countdown USA: "I have, I've written more than I've written in 15 years, for obvious reasons, all the awful things that have happened in my personal life, but the way the year ended is also the greatest of my life.
"I found some people in my life that have changed my life forever. Some has been bad and some that's been pretty good."
Source: www.msn.com
Added automatically
743 views