News
Nile Rodgers brings his Fold festival to London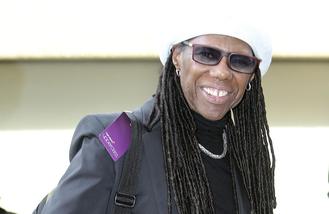 Nile Rodgers is bringing his Fold festival to London.
The 63-year-old pop legend will curate the event which will see singers John Newman, Alison Moyet, Angie Stone and his legendary band Chic perform at Fulham Palace in South London, the weekend of June 24 to 26.
Nile first came up with the concept for the festival after he was told he was to be honoured for his work and was also inspired by an 11-hour tribute show he did at Montreux Jazz Festival in 2012.
However, instead of himself being honoured he wanted to celebrate the artists who have influenced him to keep making music.
On how it came about, he told NME.com: "I came up with this concept a few years ago in Montreux. They wanted to honour me for my body of work and also the amount of times I had played the jazz festival and I felt uncomfortable because typically when people honour you for things like that it's the end of your career and I'm still going!
"I knew that I had Daft Punk coming out and Avicii, I had all of this stuff coming out. It's not the end of my career I hope! So I said 'how about this, instead of you guys honouring me, why don't I honour the music that got me here'. "
Last year Fold festival was held at Martha's Vineyard in New Jersey and saw Chic collaborate with all the acts including Duran Duran and Keith Urban and this year will follow suit.
Fold Festival dates and line-up:
Friday June 24:
CHIC, Alison Moyet, The Thompson Twins' and Tom Bailey
Saturday June 25:
CHIC, John Newman, Emin and Grace
Sunday June 26:
CHIC, Angie Stone and Incognito
Source: www.msn.com
Added automatically
720 views