News
Jess Glynne: I never wanted to be famous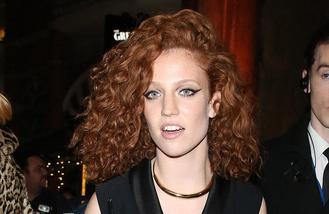 Jess Glynne has never craved fame.
The 26-year-old singer has wanted to be a musician for the majority of her life, but Jess has claimed she has never been motivated by the idea of fame.
Jess - who recently changed her diet because she was "feeling overwhelmed by fame" - shared: "Good nutrition has made me feel I can handle life. What I learned from Amy Winehouse was that this industry is a lot [to handle].
"My mum never understood when I used to say, 'I want to be a successful musician, but I don't want to be famous.'"
The flame-haired singer has admitted to worrying about her appearance since becoming famous and she said this aspect of her success is something she's found difficult to cope with.
Jess told the Mail on Sunday newspaper: "Of course, I worry about my body, but I would never let that stop me eating.
"Recently I've had terrible skin as a result of stress and travelling a lot, but if it shows my fans that I am human, and that we all suffer things like acne, it's a good thing."
Source: www.msn.com
Added automatically
699 views