News
Ed Sheeran's Grimsby single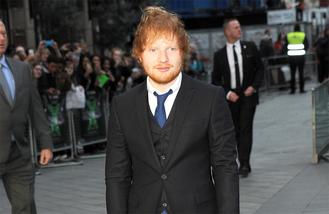 Ed Sheeran's new song 'Brother's Blood' can only be heard in 'Grimsby'.
The 25-year-old singer won't be making the song available for download or streaming, and it won't even feature on the movie's soundtrack.
Instead, fans will only get to hear it if Ed's friend Sacha Baron Cohen plays the song while promoting his new movie, or if fans visit cinemas to see the comedy.
Of the pairing, a source told The Sun newspaper: "Sacha and Ed have become big pals over the past few years.
"During Ed's early days Sacha wasn't really familiar with his work. He had no idea who he was when they were introduced.
"But they're both creative geniuses and have an obvious connection on that front, agreeing to help each other out where possible."
And 44-year-old Sacha - who plays Nobby in the comedy movie - has a lot of praise for the flame-haired singer but joked that he's surprised he doesn't have a "disabled badge" on his motor because of the colour of his hair.
He quipped: "He's [Ed] a good lad. Impressive that he chooses not to have a disabled badge on his car despite having ginger hair."
The track is likely to be the only chance fans of the multi-award-winning star will get to hear new material in the forseeable future, as he doesn't plan on releasing the follow-up to 2014's 'x' until much later this year.
Source: www.msn.com
Added by AutoAdmin
659 views