News
Matt Healy: I'm searching for God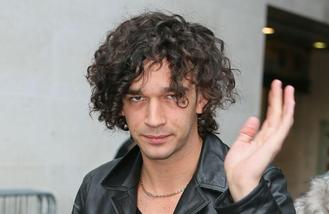 Matt Healy is constantly "looking for God".
The 1975 frontman admits his experiments with drugs and search for stimulation, adoration and affection is all a part of him desperately trying to "lose himself" and fill a hole within.
He said: "[It's all] the constant search for God, for the lack of God within me. That's what it is. It's the God-shaped hole.
"And I'd say everyone's got a God-shaped hole, but mine is infected, mine itches, mine is always there. It's always niggling at me.
"I've looked for God in women - never in a misogynistic way, or a purely sexual way, I just have an obsession with women.
"I'm looking for God in everything. That's what everything is, isn't it? Religion, music, art, it's all a form of losing yourself, that's all it is."
The 26-year-old singer recently curbed his "indulgence" for narcotics after realising drugs would always be there, but not his career.
He told Q magazine: "I was walking down Goldhawk Road, smoking a joint as I always am, and I had one of those moments, where it's almost a physical sensation of feeling alive, a really warm feeling.
"And I realised that drugs are always going to be there, they're not going anywhere. I can always do them, but I can only do this now - I can have a beautiful relationship with my best mate at the creative peak of our lives.
"I can have all these amazing real experiences that don't need to be heightened or dampened by anything. And that is indefinite. So there's no time for that kind of indulgence anymore."
Source: www.msn.com
Added automatically
706 views