News
Nick Jonas looks to tuna sandwiches for inspiration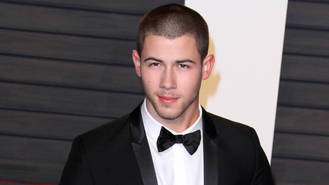 Singer/Actor Nick Jonas has equated his music-making process to serving up a delicious tuna sandwich.
The 23-year-old pop star has topped the charts with hits like Jealous and Chains since leaving the Jonas Brothers, the band he was in with siblings Joe and Kevin until their split in 2013.
And without the aid of his brothers during the songwriting process, Nick now looks to an unlikely source for inspiration - a common food item.
In a Reddit AMA (Ask-Me-Anything) Q&A session on Thursday (31Mar16), Nick described himself as a "cigar enthusiast, golfer, tuna fish sandwich artist, uncle, diabetic, snowboarder, singer, songwriter, actor, and recovering teen star".
One fan noted the odd title of "tuna fish sandwich artist", and asked Nick what qualifies him as an aficionado.
"It's hard to explain, but basically I approach everything I do with a certain level of care and excellence," he wrote. "I feel like it's important to really be fearless when approaching any art form. And that's not limited to making tuna fish sandwiches. So, sometimes it's about really applying yourself, pushing that experience into this piece of art, so that each bite is overflowing with true care and excellence. Thank you."
The ambitious singer, who is currently promoting his forthcoming second solo album Last Year Was Complicated, recently collaborated with Swedish siren Tove Lo on his steamy new song Close and he is looking to craft even more excellence with other musicians in the future.
"I'd love to work with Kanye (West), and at some point in time Prince would be amazing as well," he gushed. "I had the chance to perform with Stevie Wonder at the Grammys (in 2009) with my brothers and play with Paul McCartney at the White House (in 2012), so Prince is kinda like the completion to my Holy Trinity of music."
Nick's upcoming album Last Year Was Complicated will reach listeners on 10 June (16).
Source: www.msn.com
Added automatically
647 views