News
Kelly Rowland worries about 'strong willed' son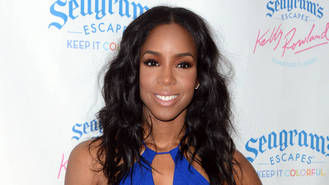 R&B star Kelly Rowland fears her "defiant" son will be a real handful when he grows up.
The former Destiny's Child singer became a first-time mother in late 2014, when she and her husband, manager Tim Weatherspoon, welcomed baby boy Titan.
Kelly is revelling in her new role as a parent, but she admits her son's attitude at just 16-months-old is starting to worry her.
"I have never met somebody with so much (attitude)...," she laughed on U.S. cooking show The Chew. "Like, he's very defiant right now. Everything is his way or no way! He's very strong willed.
"It's like, 'You're only one! Where is there to go?'. It's just so much, but he's just the best thing ever!"
The 35-year-old reveals her own mother had warned her about parental karma when she was younger, and now her words of advice are coming true.
"My mama always said, 'The same heck you put me through, you're gonna go through that same thing!'" she recalled. "So yeah, that's happening right now!"
Kelly has previously credited motherhood with helping her overcome her obsessive compulsive disorder (OCD) urges, as she is too busy to sweat the small stuff around the house.
"I was nervous that I didn't have the patience to be a good mum, because before Titan I had zero," she told Parents magazine, "but now I am very patient.
"The Bible verse 'love is patient' is real! I don't make the little things into big issues like I once did. My OCD had to go out the window. My living room looks like a freaking day care!"
Source: www.msn.com
Added automatically
777 views