News
Juliette and The Licks to release new EP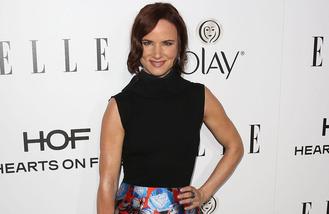 Juliette Lewis and The Licks are to release a new EP this summer.
The 42-year-old singer-and-actress has been focusing on her Hollywood acting career since the group disbanded in 2009 but is keen to get the new collection of songs she's worked on with Florence + the Machine's keyboardist Isabella Summers released for her fans.
Whilst being interviewed on an episode of Suzie Riemer's 'Carversations' web series - similar to James Corden's Carpool Karaoke - Juliette told Suzie: "I'm going to release music in the summer. I want to release this EP that I did with Isabella Summers, who's in Florence + the Machine. She produced it!"
The 'Hot Kiss' hitmaker is gearing up for the band's extensive European tour, which kicks off on April 30 in Berlin and finishes in Segrate, Italy on June 06.
The 'Hot Kiss' hitmakers' last album, 'Four on the Floor', was released 10 years ago in 2006 and Lewis also released a solo record, 'Terra Incognita' in 2009.
The indie group - which also includes Todd Morse, Jason Womack, Kemble Walters and Ed Davis - reformed with a reunion show at the El Rey Theatre in Los Angeles last July.
Explaining why they decided to get back together, Lewis said: "While recording music with Brad Shultz of Cage the Elephant I knew I eventually had to put together a killer band. And I thought, 'Why don't I get the best band I ever had back together again - The Licks!' "
Source: www.msn.com
Added automatically
740 views