News
Jennifer Lopez blasted for working with Dr. Luke on new single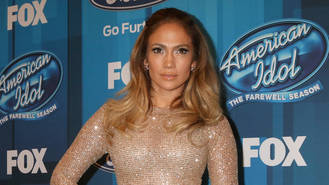 Jennifer Lopez has been criticised for working with Dr. Luke on her new single Ain't Your Mama.
The 46-year-old singer debuted her new track on social media on Thursday (07Apr16) before performing it on the American Idol finale that evening. While the song, written by Meghan Trainor, is a catchy, upbeat track, many fans have said they won't be supporting the singer due to the fact that Dr. Luke produced it.
Dr. Luke is currently at the centre of a legal scandal, following singer Kesha's claims that he sexually abused her. Kesha filed a lawsuit against Dr. Luke in 2013, claiming he physically and emotionally abused her. The producer, who has been working with the singer for the past decade, has denied her allegations and countersued the star and her mother.
The Tik Tok singer lost a bid to end her contract with Sony in February (16) and had her appeal denied this month (Apr16), as the court stated Kesha had been given the option to work with producers other than Dr. Luke by her record label.
Jennifer is signed to Sony division Epic Records. Sony also co-owns Dr. Luke's label Kemosabe Records.
After Dr. Luke's involvement in Ain't Your Mama was revealed, British singer Charli XCX was among those who criticised Jennifer for working with him.
Posting a video of a woman shrieking "JLo all the way baby", before another woman interrupts by holding a Mariah Carey album cover in front of her face, Charli captioned the clip: "All of us after finding out that Dr Luke produced JLo's newest single."
Other comments included one user writing: "So Jennifer Lopez worked with Dr Luke on her new song Ain't Your Mama. Really JLo? disappointed...#kesha #freekeshanow #JenniferLopez #jlo."
Another added: "I was really looking forward to new music by @JLo but learning that it was produced by Dr. Luke makes me not want to support it...sry (sorry)...."
Jennifer has yet to comment on the scandal surrounding the new track herself.
Source: www.msn.com
Added automatically
619 views