News
Beyonce drops new album as she debuts TV special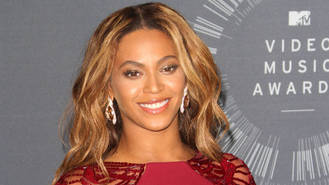 Beyonce surprised fans on Saturday (23Apr16) by releasing her new album Lemonade before her much-hyped TV special was even over.
The superstar teased fans about a secret new project called Lemonade last weekend (16-17Apr16), and when the mysterious programme aired on America's HBO network on Saturday, it was revealed as a series of music videos - soundtracked by brand new material.
The visual event began with the song Pray You Catch Me, as the word "intuition" popped up on-screen, with Beyonce singing about how she suspected her man was cheating on her.
The R&B icon then took viewers on a rollercoaster of emotions as she showcased tunes about "denial", "anger", "apathy" and "emptiness", smashing car windows in the sassy Hold Up, and recruiting tennis ace Serena Williams as one of her dancers in Sorry as she danced for the cameras.
The video series told the story of a romance gone bad, and many fans were quick to jump to conclusions, taking to Twitter to suggest Beyonce was publicly announcing her divorce from husband Jay Z.
However, it soon became clear the singer was perhaps channeling the pain of her parents' troubled marriage, after her father Mathew Knowles was found to have cheated on her mother Tina. They divorced in 2011 after 31 years of marriage, and Tina went on to find love with actor Richard Lawson, with the pair wedding last year (15).
Beyonce gave a nod to her mother and new stepfather by including a brief clip of them later in Lemonade, while she also joined forces with Jay Z for the raw and personal segment for "forgiveness", as the famously private pair shared a sweet kiss on-screen.
Further home video footage of the superstar couple and their daughter Blue Ivy were also used for the song All Night, including shots of the doting dad tackling his four-year-old to the ground as they played football at the Mercedes-Benz Superdome in New Orleans, Louisiana - the same stadium where Beyonce performed the Super Bowl Half Time Show in 2013.
Each of the videos in Lemonade featured themes about female empowerment, while Beyonce also touched on the Black Lives Matter social justice movement by including moving scenes with the mothers of the late Mike Brown and Trayvon Martin, among others, holding up photos of loved ones whose lives had been cut short under controversial circumstances.
Beyonce's whole album and accompanying film, which featured poetry by Somali-British writer Warsaw Shire, debuted on Jay Z's streaming service Tidal halfway through Lemonade's broadcast, allowing fans around the world to immediately listen to the material online.
The album, also titled Lemonade, includes guest appearances from The Weeknd, Jack White, James Blake and Kendrick Lamar.
Lemonade's release emerged four days before Beyonce kicks off her Formation World Tour in Miami, Florida on Wednesday (27Apr16).
This isn't the first time Beyonce has delivered a new visual album out of the blue - she also sent fans into a frenzy in 2013 when she quietly released her self-titled disc on iTunes with no prior promotion.
Source: www.msn.com
Added automatically
670 views