News
Nick Jonas has 'some regrets' during Jonas Brothers era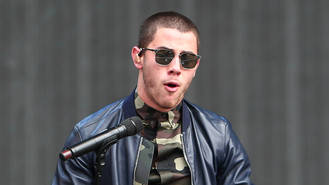 Nick Jonas has regrets after spending so many years as a member of the Jonas Brothers.
The Jealous singer and his two older siblings, Joe and Kevin, parted ways in 2013 after eight years together, but fame at such a young age took a toll on Nick, who is now enjoying a successful solo music and acting career.
Now, as the 23-year-old prepares to release his third solo album, Last Year Was Complicated, he has partnered with streaming service Tidal for a docu-series of the same name to give fans a behind-the-scenes look at his hectic life.
In the first episode of the web series, which was released on Wednesday (01Jun16), Nick opened up about his complex feelings about the time he spent in his brothers' band, admitting, "It comes with layers of complication. I don't know how else to put it. I feel, among friends, uncomfortable speaking about it. It makes me feel like I'm complaining."
"Towards the end, there was just so much bias towards the brothers and the band," he continued. "It's funny, it was meant to happen that it ended, but there were probably some family issues that needed to be sorted out... At some point, I need to be able to look at it with a positive angle because it does suck that my 13 to 20-year-old years come with a lot of regret, almost, in a way."
Nick also discussed his split from beauty queen Olivia Culpo, who he was with for two years before their break-up last July (15). It was their separation that got the singer's creative juices flowing, and ultimately marked the beginning of his writing process for the new album.
"The minute she left, I was alone in my apartment," he recalled. "I was like, 'I have to come and get out of the city and write'. Immediately, I was OK. I've tried talking to people and doing that thing but I don't know, I'm too in my head and unwilling to open up and get deeper. But I feel like the music is the best therapist I've ever had."
Last Year Was Complicated will be released on 10 June (16).
Source: www.msn.com
Added by AutoAdmin
349 views