News
Mel B confirms Spice Girls 20th anniversary reunion plans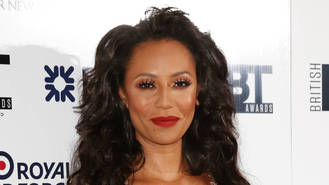 Spice Girls star Melanie Brown has confirmed the girl group is in talks to celebrate its 20th anniversary with a reunion tour.
Speculation suggests professional conflicts and potential internal feuds have prevented members of the band from coming together to honour the release of their debut 1996 album Spice, but Mel B tells ET Online the rumours are unfounded, and she and her bandmates, Melanie Chisholm, Emma Bunton, Victoria Beckham, and Geri Halliwell, are working on staging concerts.
"It's an ongoing thing we keep talking about, and it is our 20th anniversary, so we're going to do something," she reveals. "We're just trying to figure that out right now. There will be something happening."
But she urges fans not to buy into gossip the Spice Girls will be joined by the Backstreet Boys for a potential reunion tour, adding, "We want the stage to ourselves if we're going to do it!"
The Spice Girls have another milestone to celebrate soon - the 20th anniversary of the band's cult film Spice World.
Mel B attended a special screening of the movie with fans at the Rooftop Cinema Club in Los Angeles on Wednesday (01June16), and she has nothing but wonderful memories about making the movie.
"We just had a lot of fun," she said. "You know, you've got five young girls that are together and just living their dream and doing whatever we want to do, saying what we want to say, wearing what we want to wear!"
In a recent interview, Beckham, aka Posh Spice, suggested not everyone was a happy Spice Girl by claiming her microphone was turned off during live concerts so fans couldn't hear her sing - something Mel B insists is news to her.
"She (Victoria) wishes it was turned off!" Mel B laughs. "We sung live, and we wrote and recorded all our music together live and we performed it live. It (Victoria's microphone) wasn't turned down. Not that I know of. Maybe she secretly asked for that - I don't know about that."
Source: www.msn.com
Added by AutoAdmin
335 views