News
Bobby Brown: 'I should have been a better father'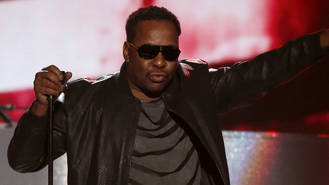 Bobby Brown regrets "so many things" about his parenting of daughter Bobbi Kristina Brown.
Bobbi Kristina died in July 2015 aged 22, almost six months after she was found face down in a bathtub at her Georgia home. In his first interview since his child's passing, Brown spoke to Robin Roberts on U.S. television show 20/20 on Tuesday night (07Jun16). The pair tackled a variety of subjects during the chat, but Brown became the most emotional when talking about his late daughter.
A year before Brown and wife Whitney Houston split in 2006, they appeared together on reality show Being Bobby Brown, which Bobbi Kristina also featured on. However, Brown conceded including their daughter in the program was a mistake.
"That was so bad," he said, before adding he regrets "so many things" about his parenting style.
"We should have been better," he continued, referring to Houston's mothering as well. "We could have been better."
During the interview, Brown also addressed allegations that he was abusive to Houston during their tumultuous marriage. While he admitted he had hit his late wife once, he insisted: "I've never been a violent man toward a woman ever."
The incident where he struck Houston occurred when he was "trying to maintain sobriety", but Brown insisted that any reports that he was a "woman beater" or "violent toward her" throughout their relationship are "just lies".
Both Houston and Brown struggled with drug addictions during their marriage. I Will Always Love You singer Houston hit headlines back in 2002 when she was interviewed by Diane Sawyer and told the host she was too rich to be addicted to crack cocaine.
"Let's get one thing straight: crack is cheap," Houston said at the time. "I make too much money to ever smoke crack... We don't do crack. We don't do that. Crack is whack."
However, Brown said the interview was a case of "bad timing" as both he and Houston were finding it difficult to control their addictions at that point.
"There was no reason for her to be on television, at that time," he admitted.
Source: www.msn.com
Added automatically
656 views