News
Simon Cowell 'desperate' to land Spice Girls' anniversary album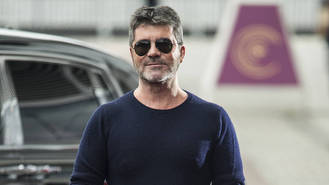 Simon Cowell is reportedly "desperate" to take charge of the Spice Girls comeback album.
The girl band will celebrate 20 years since the release of their debut single Wannabe later this year (16), and rumours have been rife that the group are planning a reunion for the occasion.
Melanie Brown, aka Scary Spice, stepped in as a judge on U.K. talent show The X Factor last week (ends19Jun16) to cover for Nicole Scherzinger, and is said to have been bombarded by Cowell, who said not signing the group is the "biggest mistake" of his life.
The music mogul is reportedly determined to land the girls' reported comeback album, and according to editors at The Sun, even made a "formal offer" to Mel B.
"Simon is desperate to make a new Spice Girls album. He doesn't want to miss out after the first time around," a source told Britain's The Sun newspaper.
"He spent the auditions last week quizzing Mel about the band and said he would do 'something mega' if they signed with him. He kept asking if they were going to be producing new music and said if so, he wants to do it with them."
According to the publication, Simon told Mel that the girls need to talk to him first before meeting with any other record labels. But Mel reportedly kept her cards close to her chest.
"He even went as far as warning Mel that they'd better not talk to any other labels before meeting with him," the source added. "Mel deliberately kept coy and told him they 'hadn't finalised everything', but he wouldn't leave it alone."
Mel previously revealed that the Spice Girls once staged an impromptu audition for Simon when they were trying to get signed. As they hadn't scheduled a meeting they simply resorted to ambushing him with a spontaneous performance in a parking lot.
Mel told U.S. chat show host Jimmy Fallon earlier this month (Jun16): "He was coming out of work, and we kind of hijacked the car park that he was trying to get his car out of and just sung for him. And we were like, 'Look, we're gonna be famous one day. Can you sign us?' and he went, 'No, it's not gonna work.'"
Source: www.msn.com
Added by AutoAdmin
439 views