News
Michael Jackson had snake in studio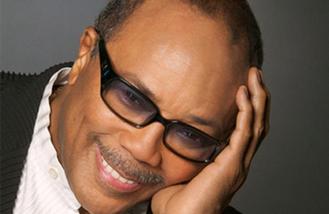 Michael Jackson used to insist on taking his pet snake to the recording studio, much to the unhappiness of producer Quincy Jones.
The late King of Pop - who died of acute Propofol intoxication in June 2009 - frustrated his 'Thriller' collaborator as he hated being around the reptile, and disaster once struck when his beloved pet escaped.
Quincy recalled: "He would come to the studio with Muscles, his snake, chimpanzees ...I didn't like that. The snake used to wrap itself around my leg. Man, I didn't like that at all. It would crawl across the console. I'm not into snakes.
"[But] they stayed there. One day I said, 'Where's Muscles?' and we went downstairs and Muscles was in the parrot cage. He had just eaten the parrot and his head got stuck in the bars of the cage."
The 83-year-old producer admits he regrets some of the "stupid" things he said after Michael passed away - reportedly including claiming the singer wanted to be white - and insisted there was "extreme love, trust and respect" between them.
He added to the Guardian newspaper: "It is a tragic story. I said a lot of stupid things after he died.
"You cannot make records like that without extreme love, trust and respect."
Meanwhile, Quincy admitted he isn't very impressed by the popular music of today.
He said: "[It's] just beats and rhymes and hooks. I mean, I love hip-hop, but it's very much related to jazz. I was calling [Count] Basie a homeboy years ago."
Source: www.msn.com
Added automatically
612 views