News
Foxes next album will be 'uplifting'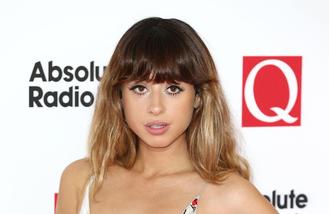 Foxes' next album will be "uplifting" and "personal".
The 27-year-old pop beauty is back in the studio and this time round she's writing upbeat songs after releasing heartbreak record 'All I Need'.
She said: "I kind of vomited emotion on my last record. I'm over that stage now and it's been nice being in a happy place and not having to focus on something that made me so unhappy."
The 'Body Talk' hitmaker was feeling all kinds of emotions when she wrote her second album, but she's now enjoying single life and that will be reflected in her new music.
She told the Daily Star newspaper: "I had to get that album out of the way because it was written so quickly and there was so much to say.
"But I've not had my heart broken since then. I'm enjoying the single life right now and just having so much fun."
Foxes - whose real name is Louisa Rose Allen - has teased that her next outing will be both "uplifting and danceable".
She added: "I will always write things that are personal to me but I'd like to do something that's more uplifting and danceable - you know, songs that will make you want to dance with your girls and a glass of wine."
Foxes has not long come off an American support tour with Coldplay and it wasn't without a few bumps in the road, as Louisa revealed she suffered whiplash on the tour.
She recently said: I ended up getting whiplash a week in," she laughs.
"We went to an adventure playground on one of our days off.
"My bandmates were like, 'You have to jump off a 40 foot tower and land on this airbed.'
"Anyway, I did it and hurt my neck. I couldn't move my neck at all for the rest of the tour - it's only just better."
However, she had an incredible time on the road with Chris Martin and his bandmates.
She said: "It's hard to explain how welcoming and lovely such a massive band can be. I just felt so at home - everyone was so supportive and looked after each other."
Source: www.msn.com
Added automatically
550 views