News
Lady Leshurr won't rap about violence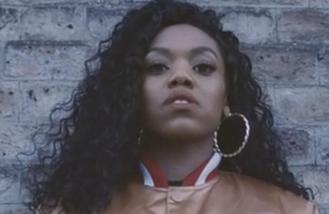 Lady Leshurr doesn't feel the need to rap about violence despite being influenced by Eminem.
The 27-year-old grime star doesn't use explicit words in her lyrics despite her biggest inspiration being the "foul-mouthed" rap legend because of her upbringing.
Asked why she doesn't use violent language, she said: "I don't feel the need to swear. I grew up on one of the most foul-mouthed rappers in the world, but it's all about mentality and upbringing. My mum brought me up really good, and I knew my rights from my wrongs."
The 'Wonky' hitmaker says she hopes she is seen as a "role model" for young children and she is delighted that she's had parents say their kids listen to her songs.
Speaking in the latest issue of NME magazine - which is out on Friday (26.08.16) - she said: "Parents say that their kids listen to me, and that makes me feel good. I set out to be a role model."
Meanwhile, the brunette beauty - who has teamed up with grime legend Wiley on her latest single 'Where Are You Now? - said she feels she doesn't fit in with the grime crowd.
.She said: "I don't have anybody. It's really sad, but I don't have a circle. I don't have any industry friends. I don't have anyone, literally."
Lady Leshurr - whose real name is Melesha O' Garro - previously said she got into music after listening to the 'Lose Yourself' rapper as he does what he wants.
She told BANG Showbiz: "Eminem, he's very controversial so I've learnt from the best. And sometimes you've just got to do what you want to do you know.
"Well Eminem is the reason why I do what I do today. And I just liked his character, the way he was really funny and humorous in his music videos, he didn't really care."
Source: www.msn.com
Added automatically
667 views