News
Justin Bieber whisks Sofia Richie off to Mexico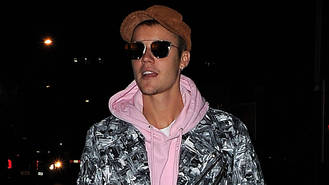 Justin Bieber has whisked his new girlfriend Sofia Richie off to Mexico to celebrate her 18th birthday.
The youngest daughter of soul singer Lionel Richie marked the age milestone on Wednesday (24Aug16), when she was spotted partying with Bieber at a Los Angeles nightclub.
On Friday (26Aug16), Justin treated the birthday girl to a romantic getaway to Cabo San Lucas, departing from Los Angeles on a private jet.
Sofia documented the journey on Snapchat, and later shared a photo of a table decorated with red roses and candles arranged in the shape of a heart as they enjoyed their first night at the luxury Las Ventanas al Paraiso resort, reports UsMagazine.com.
They have since been photographed frolicking in the sun, with images obtained by TMZ.com depicting the pair kissing and cuddling. One shot even features Sofia, wearing a bikini and a straw hat, wrapping her legs around the topless Baby hitmaker's waist as they lean in to lock lips.
In other cheeky snaps, Justin is shown pulling down the back of his swimming shorts in front of a resort employee, baring part of his butt.
The Mexican vacation isn't the first international trip Justin and Sofia have taken since going public with their budding romance earlier this month (Aug16). They also recently jetted to Japan, where the singer was booked for a pair of performances.
However, Bieber's fans haven't been the most receptive to his new girlfriend, and he shut down his Instagram account days after lashing out at online trolls for attacking Sofia on social media.
Source: www.msn.com
Added automatically
601 views