News
Mel C: 'I'll never take part in another Spice Girls reunion'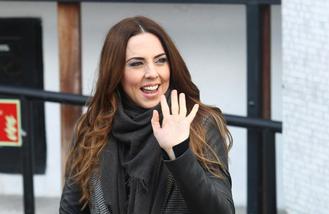 Mel C says she will never take part in another Spice Girls reunion.
Although Mel B, Emma Bunton and Geri Horner are planning a concert and new material to celebrate the 20th anniversary of their debut single 'Wannabe', Mel C and Victoria Beckham have refused to take part and Mel C believes the performance at the Olympics in 2012 should be the Spice Girls' final one.
In an essay for LOVE magazine, she wrote: "Truth be told, earlier this year after several face-to-face meetings with the girls I made the difficult decision not to be part of a proposed reunion with Emma, Geri and Melanie. Victoria had already bowed out understandably with the demands of her fashion label and her rather large family.
"The hardest part for me was letting people down, the girls, the fans, civilisation?! Unfortunately something didn't feel quite right and I had to follow my gut.
"I'd love to play huge arenas across the World, sing our brilliantly bonkers pop songs and relive our former glory. It is of course a very lucrative opportunity too. But we were a five-piece band. Didn't we reach a peak with the Olympics? There's a lot to be said for bowing out on a high note.
"For me the absolute pinnacle of my Spice existence was being watched by a billion people around the globe belting out 'Spice up Your Life' on top of a black cab at the 2012 London Olympics. Anything less than the full line-up just didn't feel like we'd be doing justice to the band or the fans."
And Mel wishes the Spice Girls could simply be remembered for what they have achieved, rather than people wishing for them to reunite.
She explained: "The fascination with the band never seems to go away. It's a blessing and a curse all at the same time. Daily I'm asked 'are the girls getting back together?' Then it's When? How? Why?
"When we reunited in 2007 the questions stopped momentarily. We had done it - the fans were happy and we were happy. But the minute that tour ended it started again.
"Look, I will be a Spice Girl until I die. But the continuous speculation on whether we will reform to celebrate 20 years of 'Wannabe' has been particularly exhausting. Don't get me wrong - I totally get it. But is it a new rule that bands have to reform? Why can't we just be remembered for our incredible achievements in the nineties?"
Source: www.msn.com
Added automatically
576 views