News
Steven Tyler - Solo Album Embraces Country Roots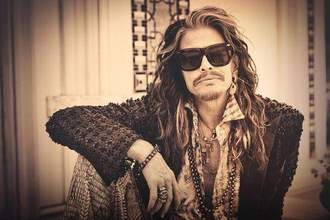 Aerosmith frontman Steven Tyler's solo album 'We're All Somebody From Somewhere' is on release now on Big Machine.
For fans of Aerosmith it should come as no surprise that this solo work is a homage to country music. The genre is an underlying part of many of the bands biggest hits and more perhaps we never even noticed it.
Tyler headed to the home of country music Nashville to put together this new album and has taken the link between rock and country one step further.
'We're All Somebody Somewhere' sits nicely between the likes of the Eagles and the Allman Brothers in becoming not only country record, but a rock one too.
Speaking to Philadelphia Style, Tyler said "If you listen carefully to some Aerosmith always had a little country in them, but this solo album is my trip. As far as stand-out moments, where creating as Aerosmith was concerned, 'Dream On'—that's mine forever."
"I took a chance and just did it. For my solo record, it was moving to Nashville. All the ladybugs would come out of the barn, flying all around us; it's the beauty of coming down here and working with a bunch of country folks. I'm a country boy now."
Source: www.msn.com
Added automatically
690 views