News
Rita Ora gives powerful performance as Mother Teresa is made a Saint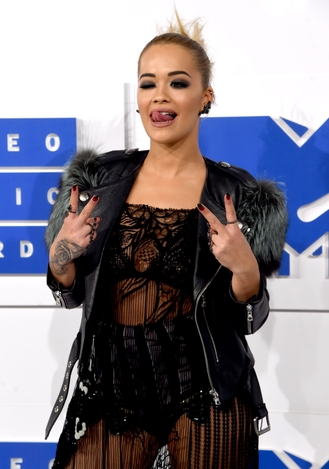 Rita Ora was given the honour of performing at the vigil for Mother Teresa's canonisation in Rome last night.
The former X Factor judge, 25, sang What Child Is This? at the concert for Mother Teresa, who was proclaimed as saint by Pope Francis on Sunday.
While it was thought that the Pope would be among the guests at the ceremony on Saturday, it is thought that he did not attend as he was not seen among the dignitaries and priests at the Papal Basilica of St Paul.
Ahead of her performance, for which she wore black lace, Rita tweeted: "Singing What Child Is This to celebrate her life and legacy will be a moment I cherish forever".
Some might be surprised that Rita was chosen to sing before the likes of powerhouse singers such as Adele and Beyonce, or those with gospel backgrounds like Jennifer Hudson, but the star was reportedly chosen because she had been born in Kosovo as Mother Teresa had been born in a Kosovan territory.
Before her performance, Rita – who took her family to watch – said: "Tonight on the eve of the canonisation of Mother Teresa, we, the daughters and sons by blood and soul, are here to honour and express our gratitude to her outstanding life and work dedicated to the poorest people of the world.
"A humble woman managed to united all mankind without any discrimination, based only on the power of faith and love.
"The concert and your presence shows it better than anything else. Our concert is a journey, an itinerary, an expression of gratitude through music.
"This can be summarised by one quote of Mother Teresa herself: 'It is only love that will save the world'."
Following her powerful performance, Rita shared a picture of herself at the mic, along with the caption: "I am honoured to have been invited, to fulfill the role as an ambassador to Kosovo, to sing at the canonization of Mother Teresa. Singing What Child Is This to celebrate her life and legacy will be a moment I cherish forever."
The Hot Right Now singer, who just last week was rocking the stage at the MTV VMAs, spoke to Jimmy Fallon about the prospect of the Pope watching.
"I looked at the guest list and I saw P.O.P.E….Pope?!" she said.
"It's a real honour and I don't know if anyone's done the whole Vatican venue thing before, it's a bit interesting that the Vatican's someone's venue but it's going to be fantastic."
Source: www.msn.com
Added automatically
631 views