News
Niall Horan 'signs huge solo album deal'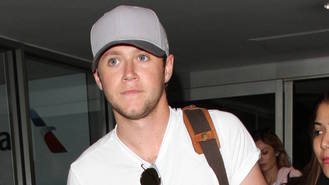 Niall Horan is reportedly the latest One Direction member to sign a major solo album deal.
The 22-year-old has snubbed his mentor Simon Cowell by declining to sign with his Syco record label, and instead gone for rival Universal Music, according to Britain's Daily Star newspaper.
Cowell made a number of big offers to the singer to try and persuade Niall to come to his label, but Universal allegedly offered him more money. The exact amount is as yet unknown.
Horan has also recruited Adele's writer and producer Greg Kurstin to work on his solo album in an effort to launch a hugely successful career.
The Sun on Sunday newspaper reports while Niall wrote songs with his bandmates, he wants to move away from his former image and turn his hand to serious music.
"He wants to move away from boyband stuff and show what he can do, and he's being doing some great work with Greg (Kurstin), among others," a source told the publication.
"There was a worry at first that because he came from a manufactured band, he wouldn't be taken seriously. It's early days, but this record looks like it could really be something special."
Universal's subsidiary label Capitol had been one of the frontrunners to land a solo album deal with Niall's bandmate Harry Styles, but he chose to sign with Columbia Records in a deal reportedly worth a whopping $80 million (£60 million).
One Direction are currently on an indefinite hiatus, and Niall's bandmates are all hard at work on solo projects. Liam Payne has signed a solo deal with Capitol UK, while, as well as his solo deal, Styles has recently finished filming his role in Christopher Nolan's war epic Dunkirk.
Louis Tomlinson has yet to sign a solo deal, but is believed to be planning to focus on his own record label during the band's hiatus.
Source: www.msn.com
Added automatically
632 views