News
Britney Spears: 'I saved my new album from disaster'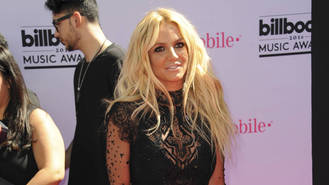 Britney Spears took drastic action after she was unhappy with the production of her new album Glory.
The record was released last month (Aug16) to critical acclaim. Its success wasn't always guaranteed though, with Britney revealing she had to take the reins during production as she feared her new album was about to become a flop.
"The beginning of the project was actually not that great," she told NME magazine. "The songs that were coming in were not very good."
In order to save the album the ...Baby One More Time singer insisted on a change in record company personnel. She also wanted to show off her vocal skills more.
"So we got a new A&R (arts and repertoire) girl, and we totally turned it around, gave it a profound new direction," Britney smiled. "I wanted to use my voice more. I did different stuff with my voice - more bluesy and urban stuff, and played around with different things."
The 34-year-old star burst on to the pop scene nearly two decades ago as a teenage pop sensation and has now recorded nine studio albums. However up until this point, Britney largely relied on the advice of others when it came to her music. All that changed with Glory.
"Honestly, this is the first project where I've really been hands-on," Britney stated. "I was really specific about who I worked with, and I've been learning to say no. I'm a people pleaser, so that's hard for me.
"Even if I don't like something, I'll do it just to make a person happy. I made sure this album was everything I wanted it to be. I was really selfish with it."
After the success of her album the pop superstar has received an offer from former beau Justin Timberlake to team up on new music. During a recent chat with E! News Justin reached out to Britney to "give us a call!"
Source: www.msn.com
Added automatically
606 views