News
Chris Gouldman to receive Icon Honours at BMI London Awards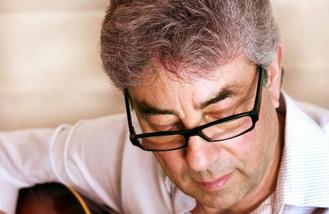 Graham Gouldman is up for the Icon Award at this year's BMI London Awards.
The 10cc singer/songwriter will receive the gong at the annual ceremony held at London's Dorchester Hotel next month and is "honoured" to be joining the long list of past honourees which include Peter Gabriel, Ray Davies, Steve Winwood, Van Morrison and Sir Tim Rice, who won last year.
On the achievement, Gouldman said: "I am very proud to be the recipient of this year's Icon award presented by BMI with whom I have had a very long and happy relationship. I am also aware of the long list of previous recipients and am honoured to be joining their ranks. I look forward to many more years of our association."
The BMI Icon title is given to songwriters who have had "a unique and indelible influence on generations of music makers".
BMI Executive Director, Brandon Baskshi said: "Graham Gouldman is a musical force whose legendary catalog has had a massive international impact on pop music for five decades and counting.
"Both his remarkable creative contributions as a long-time songwriter and member of the beloved band 10cc and his success penning hits for iconic bands of the 60s, define Graham as a true BMI Icon. We're extremely proud to honour him for his artistry and undeniable influence in shaping the genre."
The legendary songwriter has been responsible for contributing to the careers of worldwide pop artists, including Paul Carrack, Gary Barlow, the late Kirsty MacColl and McFly.
And is noted for writing hit songs for his band 10cc, such as their Ivor Novello award-winning single 'I'm Not In Love'.
The British rock band still tour the world and Graham also continues to write with his last solo effort the much-lauded LP 'Love and Work' released in 2012.
The awards will be held in London on October 19.
Source: www.msn.com
Added automatically
577 views