News
FKA Twigs isn't going to rush her new music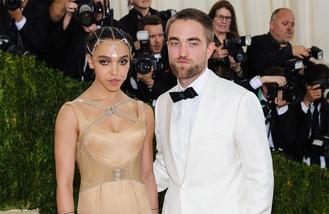 FKA Twigs isn't in a hurry to release new music.
The 'Two Weeks' hitmaker - who dropped her debut album 'LP1' in 2014 - doesn't want to rush her creative process and plans on taking the old approach of nurturing her songs and perfecting them before they end up going "viral" on the internet.
She explained to Dazed & Confused magazine : "I'll release in my own time, I like to let things grow.
"Back in the day, you'd take songs out on the road for two or three years and then release them. That's how long it takes for the band to get perfect. That's unusual nowadays, because everything is so instant and everyone can see things straight away on the internet.
"But I'm sure there are plenty of songs that have been sung by amazing artists in a smoky room full of people, and only the people in the room have heard them. I guess I'm still trying to operate like that, even though it goes viral."
Meanwhile, the 28-year-old singer - real name Tahliah Barnett - previously said she feels constantly "shamed" for being in the public eye and says people focus more on her rather than her talent.
She said: "Being in the public eye is so weird. People want to shame you. It's not a celebration of a talent."
Twigs - who is engaged to British actor Robert Pattison - also claimed most singers are just "vehicles".
She said: "I'm a traditional showgirl in a sense. I spent years of my early 20s working among performance artists. That's rule one of being an underground artist: You do your own makeup, hair, and costumes.
"Imagine if you were an artist that wasn't being herself. Imagine you're an artist that didn't know how to do your own makeup, didn't know how to do your own hair, didn't know how to put an outfit together, didn't write your own music, didn't direct your own videos, didn't produce your own music. They're not artists. They're vehicles, vessels. The majority of them are like that. Imagine how hard that must be."
Source: www.msn.com
Added automatically
546 views