News
Reba McEntire offers up video masterclass to students keen for a career in country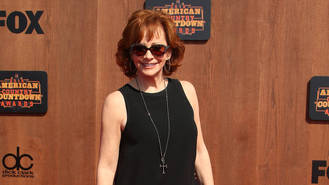 Reba McEntire is giving fans the chance to learn all about the pitfalls of the music industry as part of a new online masterclass.
For just $90 (£73) those interested in a career as a country musician can pick up a set of video tutorials from Reba herself, available through education platform MasterClass.
Over the course of 20 sessions, beginning later this year (16), the singer will teach those keen to learn all about "making great country music" and "navigating the business".
"Everything I know now, I wish I'd known when I got started in 1976," McEntire says in a trailer for the class.
"Country music is about what people live, day to day. It's their life story, all written in a song."
Her lessons will include tips on vocal exercises and performance techniques, along with studio advice and career plans.
McEntire will also treat fans and students to the recording process behind her 1991 cover of Bobbie Gentry's Fancy.
Reba isn't the first celebrity to give a MasterClass video course - Christina Aguilera, Dustin Hoffman, Kevin Spacey, screenwriter/director Aaron Sorkin, author James Patterson, and filmmaker Werner Herzog have also turned into professors and shared secrets and tips from their crafts as part of the series.
Open enrolment for Reba's class began late last month (Oct16), and she might just be one of the best people in country music to give the course after coming in second behind Carrie Underwood on a new Nielsen list of the most marketable people in country music.
Her her own beauty line, Reba Beauty, and a home goods line available at retail and restaurant chain Cracker Barrel helped her land the runner-up spot ahead of Dolly Parton, Garth Brooks and Shania Twain.
Source: www.msn.com
Added automatically
657 views