News
Dolly Parton: 'I fight illiteracy for my father'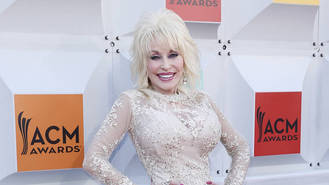 Dolly Parton is committed to eradicating illiteracy because her father couldn't read or write.
The 70-year-old country music legend established her charity the Imagination Library in 1995 to help boost literacy among kids, and the issue is hugely personal for the Jolene star due to her upbringing in rural Tennessee.
"Kids had to (skip school and) go to the fields and work to help support all of these big families," she tells CNN. "My own father didn't get a chance to go to school. He couldn't read and write, and that hindered him a great deal because he was so smart. It really bothered him a lot."
Parton is extremely disturbed by the staggering statistics surrounding illiteracy, including the U.S. Department of Education's findings that 32 million Americans can't read or write.
In the 21 years since the Imagination Library has been in operation, bosses at the organisation have distributed nearly 85 million books to pre-school aged children in the United States, Canada, United Kingdom and Australia, something Dolly is incredibly proud of.
"If you can read, you can self-educate," she declares.
Before her father Robert passed away in 2000, he was able to see the huge difference Dolly was making for millions of people around the world through her philanthropic efforts and she is convinced his spirit is smiling down on her as the Imagination Library continues to make progress.
"My dad was so proud when the kids would get the books," she smiles. "He just was prouder of that than probably my great success in showbusiness."
Source: www.msn.com
Added automatically
599 views