News
Arcade Fire confirmed as headliners of Isle Of Wight Festival 2017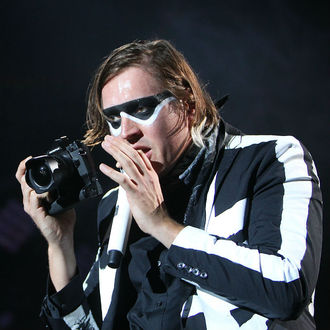 The first headlienrs of Isle of Wight Festival 2016 have been unveiled as the mighty Arcade Fire.
Isle of Wight Festival Promoter, John Giddings, said: "I'm so happy to have secured Arcade Fire as our first headliner. David Bowie recommended them and I've been a fan ever since. Last year was an incredible year and I'm ready for us to come back even better in 2017."
The band have been friends with Bowie since their early days when he spoke out to champion them, later taking to the stage with them at a now iconic Fashion Rocks performance, and adding guest vocals to the title track from 2013's Reflektor.
Their Grammy and Polaris nominated album, Reflektor, debuted at number in both the U.K. and U.S. and topped the iTunes charts in 40 countries. They've earned a fantastic reputaion as one of the most extraordinay live band's on the planet and headlined Glastonbury 2014 creating a mesmerising atmsophere.
Their reputation began to flourish after they released debut album Funeral in 2004. It was mostly popular among indie fans but word of mouth caught on and by the time their second album, Neon Bible arrived, they'd become a seriosuly big band and debuted at number two in the UK and US charts.
From here on in they've continued to outdo their own brilliance, somehow reaching new creative heights on each release. Their third album, The Suburbs - released in 2010 - reached number one both sides of the pond.
As far as new material goes, we'll have to wait and see its exact release date but band member Will Butler confirmed to Reddit AMA that their fifth album proper will be released in 2017.
2017 will be the 16th Isle of Wight Festival since it was successfully relaunched in 2002 to become one of the most exciting weekends of the summer, with a proud heritage of show-stopping headliners such as Foo Fighters, The Rolling Stones, The Killers, Paul McCartney, Coldplay, Blur and Fleetwood Mac.
The Isle of Wight Festival takes place from 8 - 11 June at Seaclose Park, Newport. Check here for more ticket information.
Source: www.msn.com
Added by AutoAdmin
331 views