News
Billy Bob Thornton: 'I wrote my first song at three'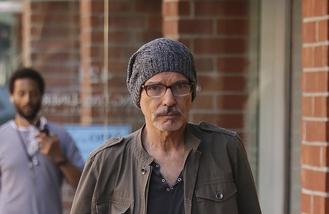 Billy Bob Thornton wrote his first ever song aged three years old.
The 61-year-old singer and actor embarked on a career in the music industry in the 1990s, but has admitted he began writing songs long before he released his debut album 'Private Radio' in 2001 after being given a "little guitar" from his uncle.
Speaking about his earliest musical memory, the 'Angelina' hitmaker said: "My uncle bought me a little guitar when I was very young. I wrote my first song at three [years old], called 'Cat S*** On A Rat Box'. My dad would swear, so that's where I got it from."
And The Boxmasters band member has revealed he was a "huge fan" of The Allman Brothers Band and has revealed his most prized possession is the leather bag the group's late bass player, Berry Oakley, always used to carry around before he passed away in 1972.
Speaking about the band and his treasured gift, the filmmaker said: "I was a huge fan of The Allman Brothers Band and Phil Walden, who was head of Capricorn Records, helped launch their career and later became my manager. [Their bass player] Berry Oakley died in a motorbike accident in 1972 and he had this leather bag he always carried around, which Phil gave to me after he died. I still treasure it."
Meanwhile the 'Sling Blade star - who won an Academy Award for Best Adapted Screenplay for the 1996 production - has revealed he is "obsessed" with musicals.
Speaking about his biggest secret to The Mail on Sunday's Event magazine, he said: "I love musicals. 'Anchors Aweigh, Singin' In The Rain' - I'm obsessed with them. The only one I don't like is 'Seven Brides For Seven Brothers'. It's too squirrelly for me."
Source: www.msn.com
Added automatically
584 views