News
Tom Odell unwinds by watching airplanes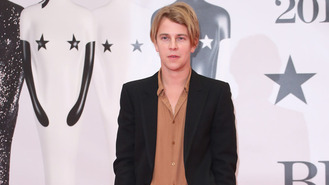 Tom Odell is embarrassed to admit he's a bit of an aviation addict.
The British singer-songwriter is kept busy with his music, releasing second album Wrong Crowd earlier this year (16) which boasts the title single as well as hit Magnetised. When he has some time to himself, Tom enjoys unwinding with an unusual hobby.
"I'm a bit of an aviation anorak," he told Britain's Cosmopolitan magazine. "My dad was a pilot and I know a lot about planes. Sometimes I look at videos of them on YouTube taking off in heavy winds. I should never have admitted this."
The musician needn't feel awkward about his interest though as that certainly won't deter fans; Tom is not only blessed with his musical talents but he's also very good-looking. But despite so much focus on his appearance, the 26-year-old has ensured the attention hasn't gone to his head.
"There is a certain amount of vanity that comes with this job, which isn't an appealing trait," he sighed. "You can find yourself inching over to that side occasionally because you see yourself in shoots and videos. I have got rid of all the mirrors in my house – when I come home I don't want to be self-conscious."
Tom maintains a down-to-earth approach when it comes to dating too and isn't one to single out a particular feature he finds attractive in the opposite sex. When looking for a partner, the Another Love hitmaker appreciates the whole package, explaining: "I've never said that someone has great hair or a lovely a**e.
"It's like a symphony... it's the violins, the piano, the percussion, and when they all comes together, it's attractive even though you don't know why."
Source: www.msn.com
Added automatically
669 views