News
Big Sean's new record was inspired by Berry Gordy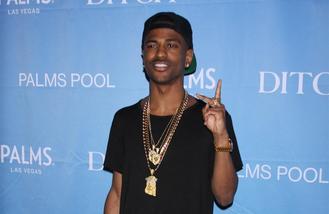 Big Sean's new album was inspired by Berry Gordy.
The 28-year-old rapper has revealed that listening to the Motown founder at a music event proved to be the inspiration for his new record, 'I Decided'.
He explained: "He was talking about Marvin Gaye and Stevie Wonder and the Temptations and how one of the things they did was inspire people.
"They inspired people to have a good time, to do better - to be a better version of themselves. That really stuck with me. That's what I want to do, too."
The rap star - whose real name is Sean Anderson - also explained that his soon-to-be-released album centres on the idea of rebirth.
He told Entertainment Weekly: "Sometimes I feel like I was an old man and didn't succeed in life and asked for a second chance, and this is my second chance.
"People who can be inspired by it, that's who I'm doing it for."
Sean conceded that his new album may come as a surprise for some of his fans.
He said: "That's not something that people expect from a Big Sean project. I'm happy we are delivering something unexpected. I'm excited to push the culture and push my artistry to the limit."
However, he was also keen to stress that the new album will feature some feel-good tunes.
Sean said: "You don't want to overdo it. I'm not trying to sit here and preach to people.
"You can get [a message] across with a song like 'Bounce Back.' We've all bounced back from something before, so that fits my story perfect, but you never would have known that from hearing it by itself."
Source: www.msn.com
Added automatically
653 views