News
Aled Jones proud to be a part of Christmas tradition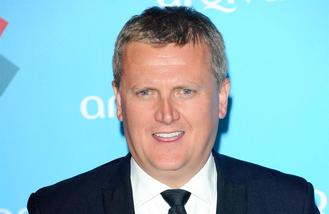 Aled Jones is proud that his song 'Walking In The Air' is such a big part of the British Christmas.
The 45-year-old star recorded the track when he was 12 for the 1982 animated film 'The Snowman', based on Raymond Briggs' 1978 children's book of the same name.
The song - written by Howard Blake - and film have endured over the last three decades and are enjoyed by families across the UK every Yuletide and although he used to get embarrassed by the track, he has grown to love his place in the festive playlist.
Speaking exclusively to BANG Showbiz, Aled said: "When I was a teenager or when I was at college I used to get a bit embarrassed about Walking In The Air like I'd walk into a department store and I could guarantee that sandwiched between Slade and Cliff Richard would be me, I'd go bright red and say, 'I'll come back.' Now I'm old enough to just get on with it, there was a period when my kids would point at me and laugh a lot.
"Now I feel honoured to be part of British Christmas traditions."
And Aled - who has recorded a new version of the track in which he duets with his younger self - feels "very, very lucky" that the song and 'The Snowman' are of such high quality.
He added: "It could be a rubbish song and a rubbish cartoon but it's actually a brilliant song and a brilliant cartoon, so I feel very, very lucky."
Source: www.msn.com
Added automatically
660 views